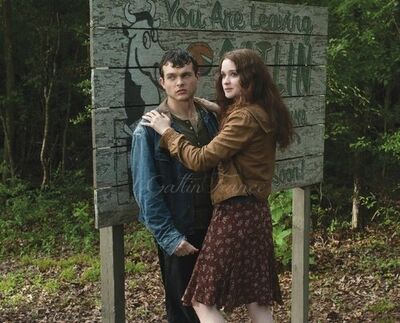 We have an amazing opportunity for you, Beautiful Creatures fans! Wikia is getting the opportunity to interview Alice Englert and Alden Ehrenreich THIS MONDAY! Alice and Alden are the leads, Lena Duchannes and Ethan Wate, of the Beautiful Creatures movie!
We wanted to open the opportunity for questions up to the community. Do you have burning questions for the leads of Beautiful Creatures? Tell us in the comments and we'll relay them!
---
---
Ad blocker interference detected!
Wikia is a free-to-use site that makes money from advertising. We have a modified experience for viewers using ad blockers

Wikia is not accessible if you've made further modifications. Remove the custom ad blocker rule(s) and the page will load as expected.